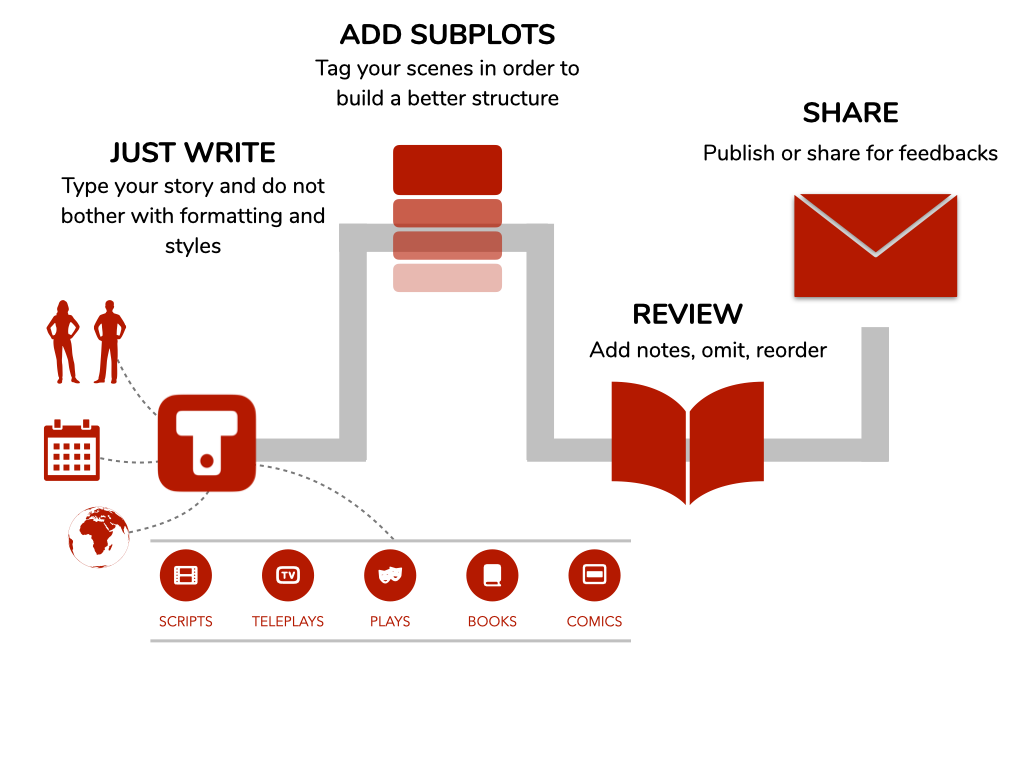 Maybe you have an idea for a movie or a stage play, and you do not know where to start putting together all the elements of your scenario. TwelvePoint solves this problem and many more. Forget redundant tasks, the hours spent after changing paragraphs to create pages of the same length... this is not needed anymore. The user interface adapts to your level of expertise, whether you are a newbie or a professional you will find the tools to bring your story to live. TwelvePoint can be installed on all the Apple devices (except the Apple Watch), this means you can write anywhere at anytime.
Where should I begin?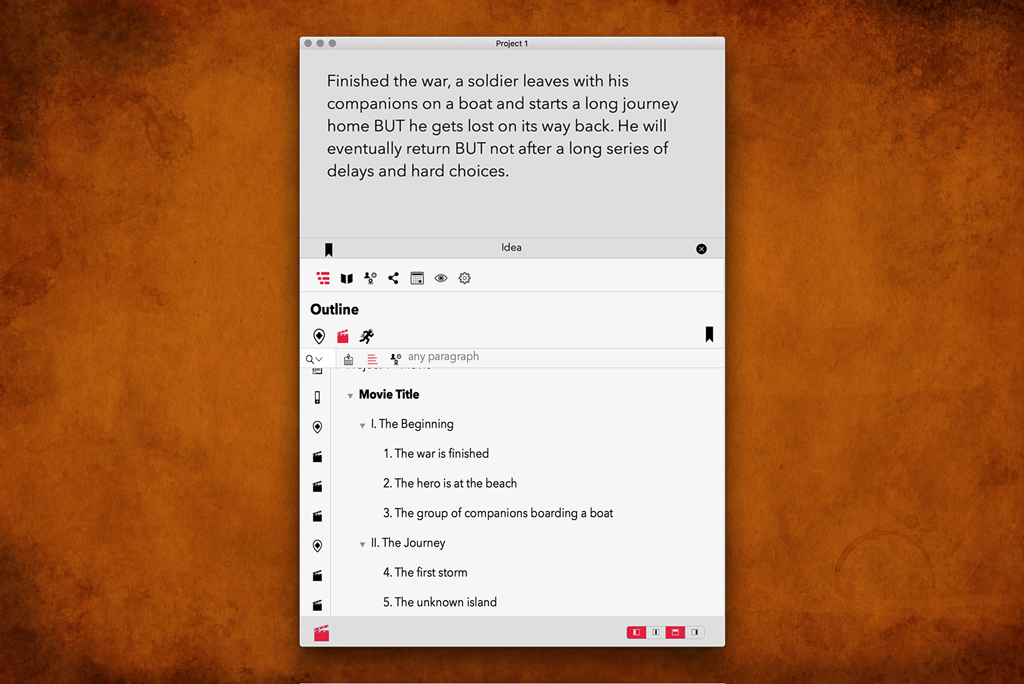 There are many ways to start a screenplay, for example you could start with a simple summary of your story and few bullet paragraphs... ...or maybe you could just start writing directly actions, dialogs and scenes as in a standard word editor...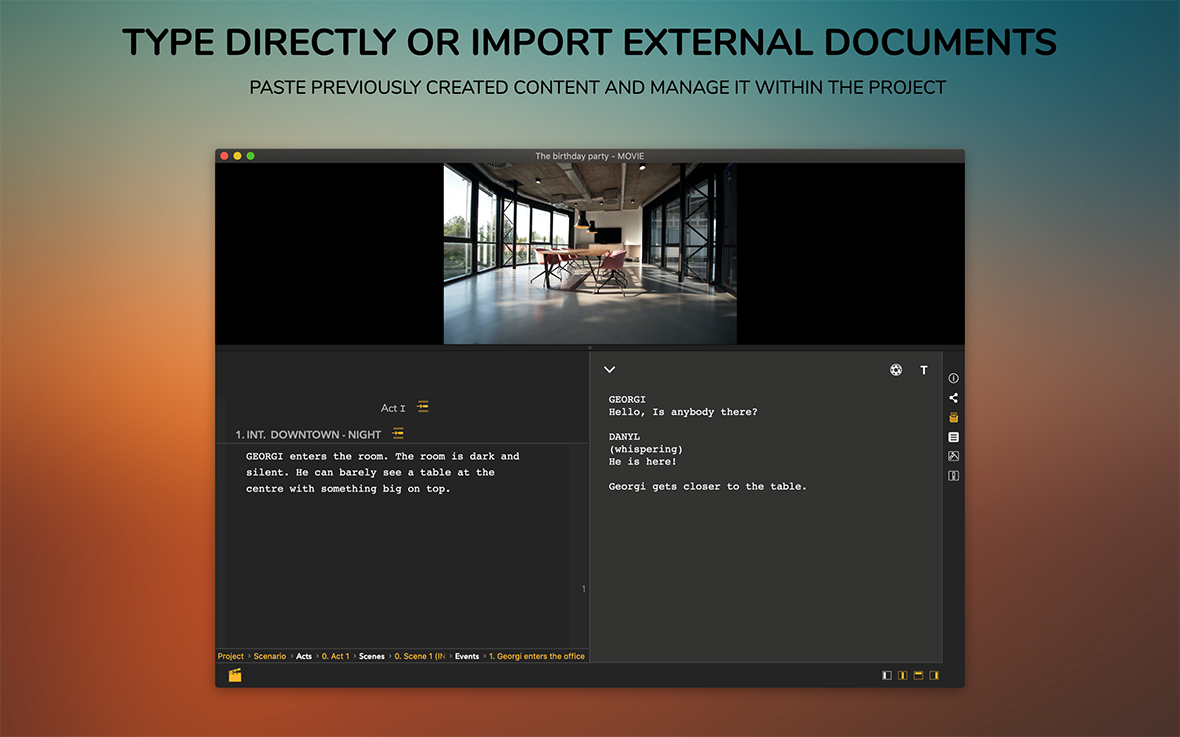 ...or take advantage of the modern interface to quickly organize acts, scenes and paragraphs.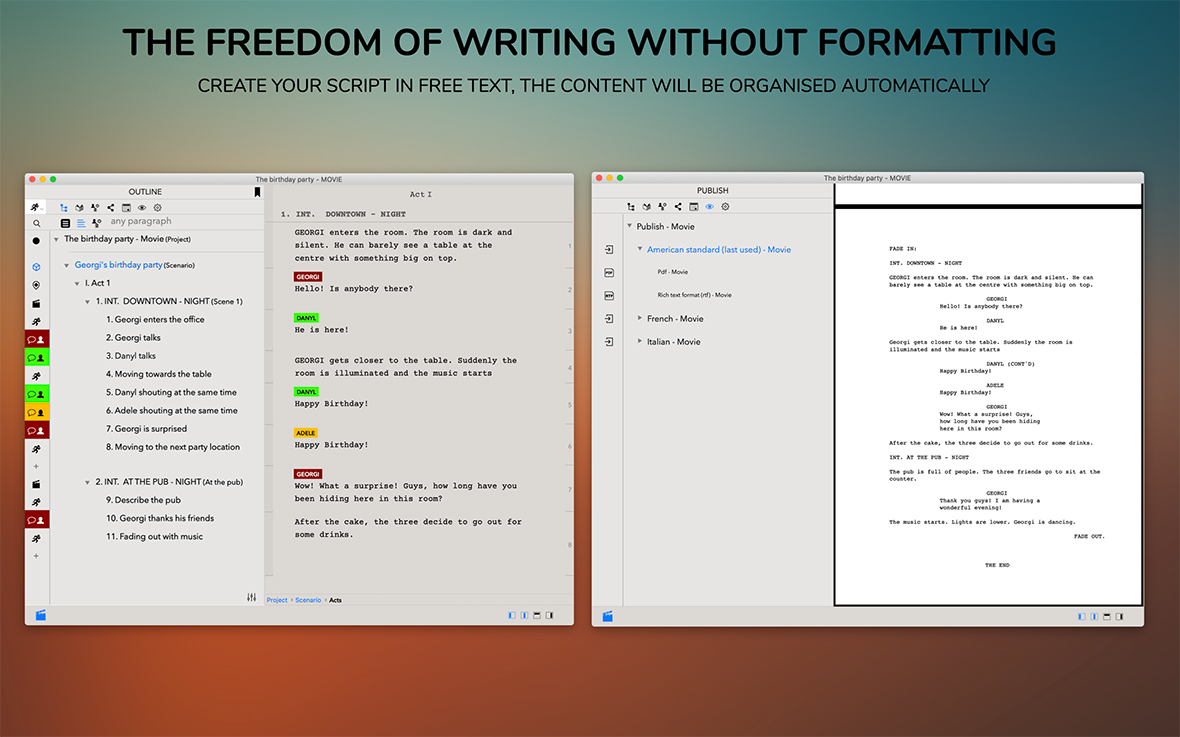 Add layers to the main story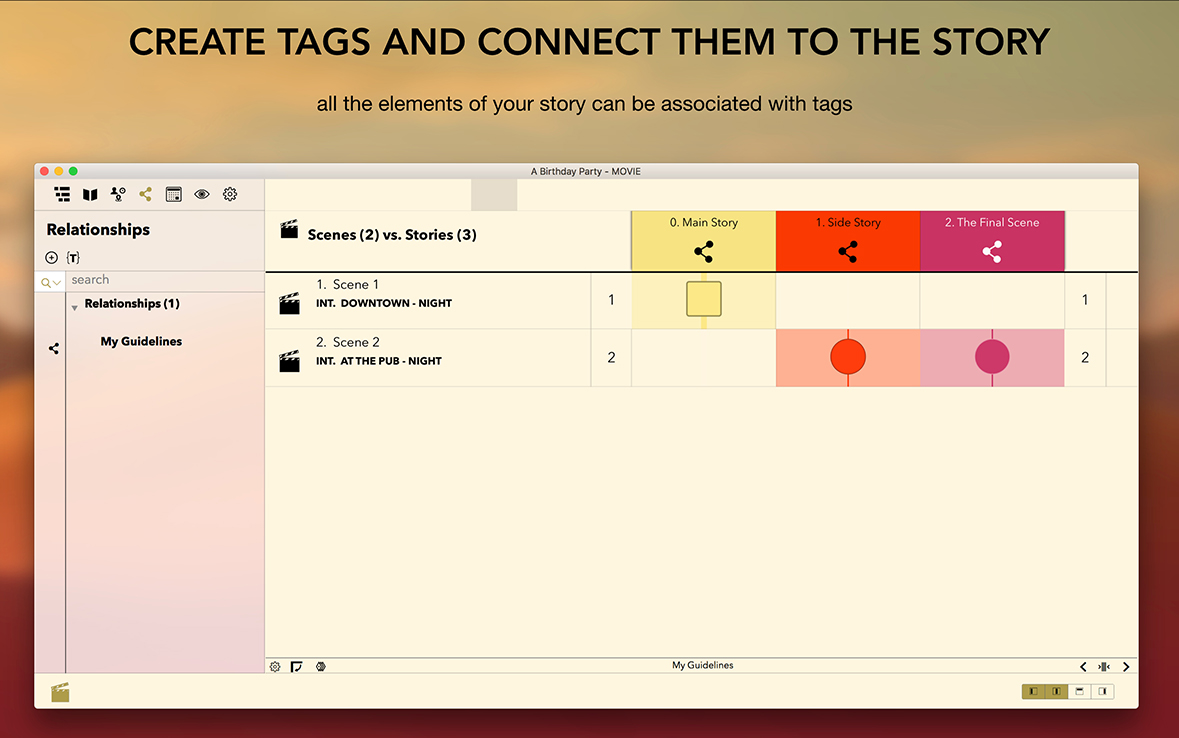 Most movies or TV Series are a mix of two ingredients: the main story in which the protagonist develops and the sub-plots or side-stories in which side characters develop, appear, disappear, etc. . Sub-plots can be events that occur in another timeline or in another location. Relationships in TwelvePoint is one of the ways you can manage different timelines or plots.
Rendering your scenario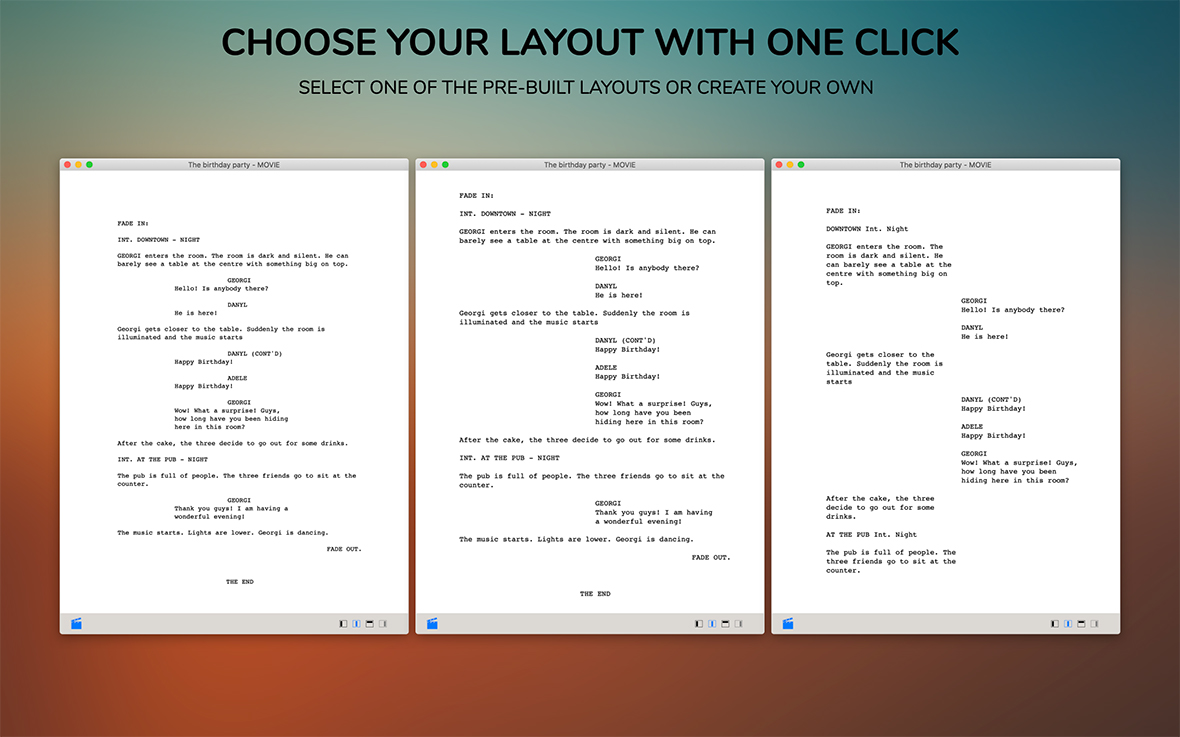 Since the formatting of the scenario is separated from the content, you can always switch between one style and another with a simple click. TwelvePoint will organize the script in pages according to the set of rules selected. By default, there are three set of publishing styles: American, French, Italian and Korean. You can customize the existing rules or create a new one from the scratch.
Review and share
At any time during your creative process, you can decide to share your scenario with others as text document, a PDF or as an editable TwelvePoint project. TwelvePoint keeps structured comments, annotations, review notes, images, so that your text remains clean, and you can focus on the story. All the additional information (e.g., suggestions or guidelines) can be turned-off or removed from the main view at any time.
---
Our community
Remember that you can always reach us via e-mail or on social networks: Instagram, 𝕏, Patreon.
We constantly update TwelvePoint to provide you with state-of-the-art screenwriting software. The feedback from our community is considered when developing new functionalities or removing those that are not needed anymore.

Learn more: Write manuscripts anywhere with TwelvePoint
---