Write your scenario anywhere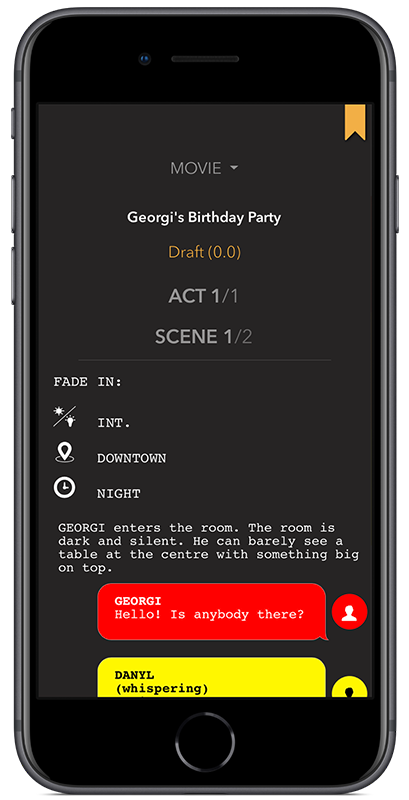 Swipe left and Right and publish your movie script!

Writing has always been a tactile experience whether we use pens or typewriters we feel the content that changes under the touch of our fingers. Developing TwelvePoint for iOS we wanted to bring that very same experience to tablets and phone. A screenplay requires structure and content and to balance that you need to change point of views, re-shuffle elements, moving back to a higher level view. Before we were writing on paper stickers ideas and arranging them on a wall or on a table-top to sort our story out. TwelvePoint allows us to do very much the same. With few finger gestures we can look 360º around our story, from a character / location / timeline point of view. Swipe with a finger and add a new dialog, start writing the text and do not worry about margins or formatting rules. Do you want to share you first thoughts with your friends? Tap on send, and decide whether you want to encrypt your message to protect your privacy.
---
Our community

Remember that you can always reach us via e-mail or on social networks: Instagram, 𝕏, Patreon.
We constantly update TwelvePoint to provide you with state-of-the-art screenwriting software. The feedback from our community is considered when developing new functionalities or removing those that are not needed anymore.

Learn more: Write manuscripts anywhere with TwelvePoint
---
Write screenplays on your iPhone is possible!